4 tags
Dean Fisher's opening tonight in Nashville,... →
Hitting the road to see Dean Fisher's opening at Bennett Galleries in Nashville. Word has it Peter Frampton bought a work of his. Ye-haw, y'all!
4 tags
6 tags
4 tags
7 tags
4 tags
4 tags
Body Language - Exhibition →
Body Language - Exhibition This Friday as part of First Friday events in Knoxville Opening reception with wine & hors d'oeuvres 5pm - 9pm Link for more information -
2 tags
Reference article on underpainting. →
2 tags
4 tags
2 tags
1 tag
4 tags
3 tags
6 tags
5 tags
5 tags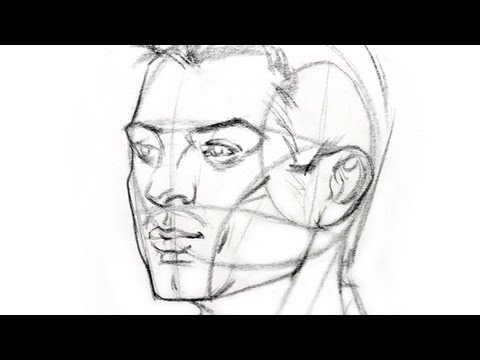 3 tags
3 tags
5 tags
Graphite drawing of female profile
Quote for the day: "The head is still yet above the eyes. That encourages me to make good use of it. My intestines below my heart and stomach interest me less. Clear thinking and seeing won't spoil emotion; just gets them in the right place. Ratio is in…angst is out." - Joseph Albers
3 tags
5 tags
Graphite drawing of female back
This extended pose was from a figure drawing workshop at Manifest Drawing Center led by Shane Wolf. The time allotted was probably around eight hours. This particular session was in August 2011. Quote "I am inclined to think that no artist can be called an accomplished craftsman until all matters of technique are so well learnt that they are part of his subconscious equipment." -...
6 tags
Manifest Drawing Center Drawing Marathon this... →
2 tags
Artist Dean Fisher to show in Chelsea →
Opening is this Thursday, June 28 from 6pm to 8pm Also visit Dean's web site: www.deanfisherpaintings.com/
4 tags
7 tags
Get your act together. A little time getting your...
Graphite pencils come in a wide range of leads running from the softest of lead which produces the dark tones to the hardest of leads which leave delicate, lighter marks. A pencil marked B is a soft lead while a pencil marked H is a hard lead. And the higher the number, the softer or harder the graphite, for example 6B is softer than 2B and 6H is harder than 2H. HB is in the middle of the scale. I...
7 tags
2-day drawing marathon at Manifest Drawing Center
Manifest is a creative research gallery and drawing center in Cincinnati. They offer excellent workshops and provide weekly life drawing sessions as well as a monthly life drawing marathon. Check out their exhibition schedule, publications, workshops and all they have to offer. The following drawing is from one of the weekend marathon drawing sessions I attended. The beauty of this opportunity is...
6 tags
7 tags
8 tags
Successful short drawings
Quote "Over-modeling destroys the effectiveness of the picture." - Max Doerner in The Materials of the Artist and Their Use in Painting. In the spirit of this quote, especially during figure drawing sessions, I try to walk away with at least one drawing that can stand on its own as a finished piece. By finished I mean a complete statement that when viewed can be taken on its own...
3 tags
Arts Student League
I've enrolled in a workshop at the Arts Student League of New York. The instructor is Daniel Hauben and the class is titled: Inspiration to Realization: Using Computer Technology to Assist in the Painting Process. I have a handful of references for my next painting that I want to assemble into a meaningful composition. The arrangement is almost realized and I am sure this class will be full...
"Life is short. Art is long."
– Hippocrates